Carvers Clubhouse Hiring Information
Carvers Clubhouse in Ringwood is now available for hire
The Centre has both a large hall and two small meeting rooms available to hire. There is a fully fitted commercial kitchen available to use by prior agreement as well as wi-fi, toys and games and tables and chairs making it perfect for events, parties, meetings, training and rehearsals. Anyone is welcome to hire the venue, but priority will be given to those who provide activities and services for children and young people.
Please contact the Manager for availability on 01425 501309 or email us HERE
Booked 2 weeks
in advance
Late booking if less
than 2 weeks in advance
Main Hall
£20.00 per hour
£30.00 per hour
Small Meeting Room / Medical Room
£15.00 per hour
£20.00 per hour
Games Equipment
£10.00 per session
£10.00 per session
Extra Tables / Chairs (up to 20 chairs)
£10.00 per session
£10.00 per session
Please note each room has existing chairs and tables. The above prices are where additional tables and chairs are requested.
There is a discounted rate for regular hirers – please get in touch for more information.
Carvers Clubhouse Facilities Booking Form
Please complete the form below or check availability in the first instance by emailing Carvers Clubhouse Manager, Charmaine Bennett: Charmaine.bennett@ringwood.gov.uk
If you would prefer to complete our form by hand and drop in to the centre, please download our form below.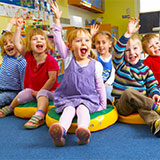 Amazing facilities for young Mums and their kids – we loved every moment of our day and look forward to visiting again